ISO CERTIFICATE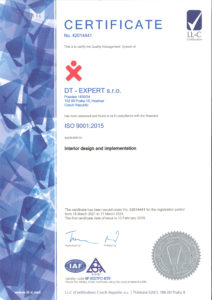 OPERATIONAL EMPLOYMENT PROGRAM

Name of the project: Education of employees of the company
Registration number: CZ.03.1.52/0.0/0.0/16_043/0004751
Term of realization of the project: 24 months
Our company implements the project under the call 03_16_043 Corporate education of employees.
The aim is to increase the level of knowledge and skills of employees, to ensure a harmony of their
qualifications and competencies with requirements for the work, thereby competitiveness of the supported
workers on the labor market will be increased. The project is co-financed by the European Union.